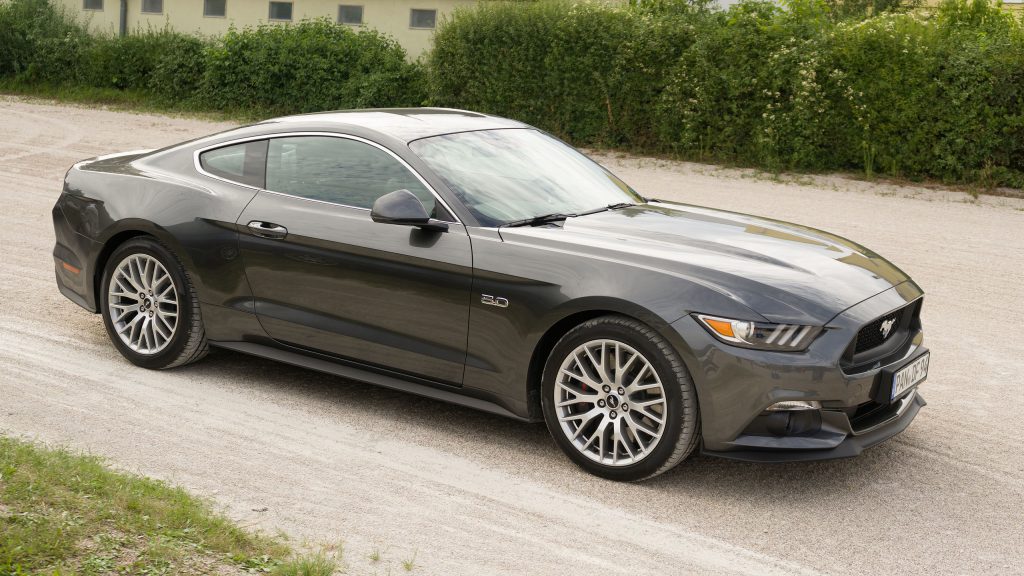 Ford Mustang Sixth Generation
Most people will agree that any Mustang is fantastic, but this generation came with some innovations: independent rear suspension, more space for the passengers, (especially in the back) and a more powerful-looking design. 310 hp provide great performance, sound and feel. This car is especially appreciated in Europe.
GT Premium is made as both convertible and fastback, it comes with 6-speed manual transmission, 19-inch alloy wheels, and a 5.0 l V8 engine. Some models (base V6) are also available with automatic transmission. Another great thing is its affordability! Well, the price will also depend on the extras, but it does not qualify as an extremely expensive vehicle.