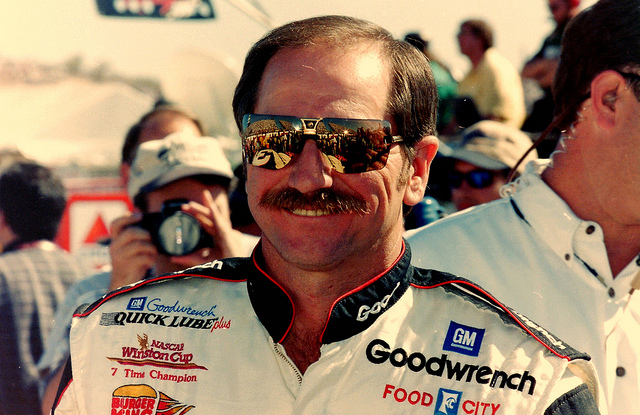 Photo by Darryl W. Moran Photography
Dale Earnhardt
Dale Earnhardt, also known as The Intimidator, was an American race car driver and team owner, best known for his involvement in stock car racing for NASCAR. Earnhardt began his career in 1975 when he participated in the 1975 World 600 at Charlotte Motor Speedway as part of the Winston Cup Series (later the Sprint Cup Series).
Considered one of the best NASCAR drivers of all time, Earnhardt won a total of 76 Winston Cup races over the course of his career, including one Daytona 500 victory in 1998. He also earned 7 NASCAR Winston Cup Championships, which is tied for the most all time with Richard Petty. His aggressive driving style earned him the nickname "The Intimidator".
On February 18, 2001, at Daytona International Speedway, while participating in the Daytona 500, Earnhardt was involved in a last-lap crash and died of a basilar skull fracture. He has been inducted into numerous halls of fame, including the inaugural class of the NASCAR Hall of Fame.