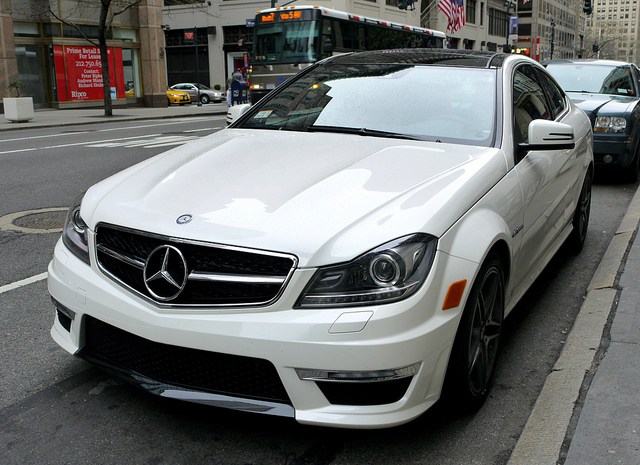 Photo by Mic V.
2. Mercedes Benz C-Class
Mercedes Benz has a nearly religious following in the US, and for a good reason. This German vehicle is an epitome of high quality and class. The Mercedes-Benz C-Class, or the "Baby Benz" as it is affectionately known, has been a favorite of entry-level luxury/sport sedan buyers for years. More than just a small sedan with a few three-pointed stars thrown on it, the C-Class provides the core strengths of the brand, such as cutting-edge safety features, lively performance and a feeling of solidity. Fans of ultra-high performance have been thrilled by the AMG versions, which boast blistering acceleration and tenacious handling along with tastefully sporty styling accents.
Consider the C-class as all that Mercedes knows about full-size luxury, distilled into a smaller package. As a coupe, it offers a 201-hp turbo four-cylinder or a 302-hp V-6 and rear-wheel drive; as a sedan, it can be had with a 241-hp turbo four or a 329-hp twin-turbo V-6. All feature a seven-speed automatic. Both sedans have all-wheel drive; a rear-wheel-drive sedan with the 241-hp engine is available. In the fall of 2015 a C450 AMG with a 362-hp V-6 will go on sale, as will a plug-in hybrid.